Employees donate prom attire, accessories to dress drive to bring young adults from low-income families an unforgettable prom experience

Prom is going to be much brighter for 150 local high school seniors, thanks in part to the efforts of employees at Smart Circle's headquarters in Foothill Ranch. Smart Circle employees recently wrapped up a "100 Dresses" drive to collect donations for Working Wardrobes' annual "Dream Girls and Distinguished Gentlemen" Prom Event. Together, Smart Circle employees brought in more than 60 donations of prom attire and accessories for the students.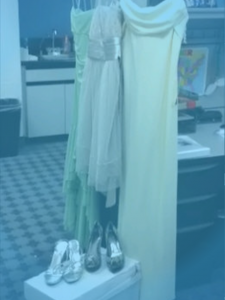 The dress drive, which was organized by Smart Circle employee Josie Yerenas, ran from February 2-17, 2012. The majority of the donations were prom dresses and men's dress pants, which accounted for more than 50% of the donations. Employees also brought in men's suits, dress shirts, ties, vests, heels/shoes and jewelry. Smart Circle commends Wendy Gonzalez, Sharon Celis, Erika Larios, Marisa Cirrincione, Gina Gannon and Suzie Arabpour for their generous donations.
Yerenas brought the donations to the Working Wardrobes donation location last weekend. In two weeks, Yerenas will serve as a Community Volunteer at the "Dream Girls and Distinguished Gentlemen" Prom Event. The event, which will be held on Saturday, March 10, 2012 at the Hilton Irvine, will provide 150 at-risk high school seniors with a series of workshops and the opportunity to select their dream attire for prom night.