It is heartbreaking to know that children face cancer diagnoses and battles. While we wish that we could take the burden away from them, there are many things that we can do to make their fight easier, help them be happy and hopeful, and never ever give up. At Smart Circle in Orange County, CA, we are proud to be part of a local community of Compassionate Companies under the Jessie Rees Foundation. Through this amazing network, we seek to spread messages of joy and hope to children fighting cancer.
Recently, our caring team had the opportunity to engage in an hour-long virtual event with the Jessie Rees Foundation. We were able to learn all about the inspiring Jessie Rees, her selfless mission, and her meaningful Never Ever Give Up (NEGU) motto. As we learned about this extraordinary young lady, we were encouraged to create colorful Care Cards and bookmarks for children battling cancer. The feelings of our whole team echo in our own Leah Morales words: "Learning about Jessie's story really touched me and I loved having the opportunity to help spread joy!"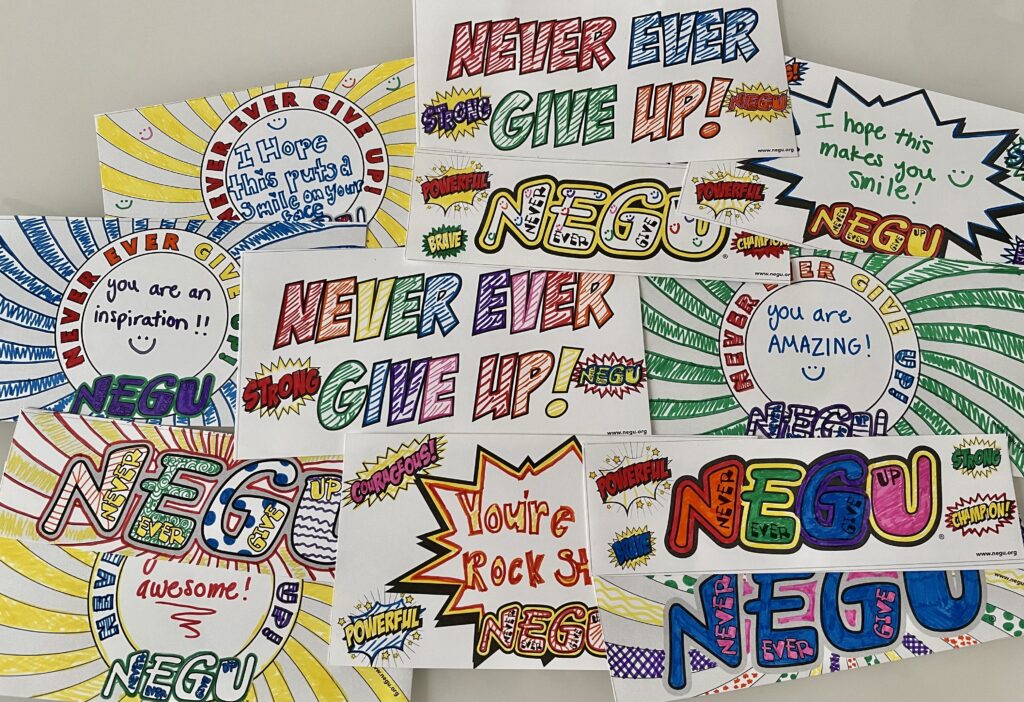 What Is the Jessie Rees Foundation and How they help Children Fighting Cancer?
Jessica Joy Rees, known as Jessie Rees, was a 12 year old girl who represented selflessness, joy, and hope. She is an inspiration for many volunteers, teams, and companies who join together to help children fighting cancer all over the world. She fought two inoperable brain tumors for ten months before earning her wings on January 5th, 2012. Three weeks into her treatment, she wondered how she could help the other children fighting cancer at the Children's Hospital in Orange County, CA.
Immediately, she began creating Joy Jars. These jars, named after her beautiful middle name, were filled with hospital approved games, toys, a bracelet and a special note encouraging the recipient to Never Ever Give Up. During her battle with cancer, her family and herself created and delivered over 3000 Joy Jars to children fighting cancer. 
Today, the Jessie Rees Foundation continues her mission. With the help of volunteers and teams just like Smart Circle, they have sent over 385,000 Joy Jars to children across the United States and around the world. They make it easy for companies to join in on this amazing cause, by facilitating virtual events, Care Card creations, toy collections, Joy Jar stuffing (Joy Factory), fundraising events, and sponsor sign-ups. Smart Circle believes strongly in this cause and mission, and we show our support by being a Mobile Joy Factory Host and Event Sponsor.
Furthermore, the Jessie Rees Foundation also provides families with necessary resources and a supportive network in challenging times. When a child is diagnosed with cancer, often families do not know where to turn to for assistance and support. This foundation offers easy-access knowledge about financial assistance, medication assistance, camps, clubs, wigs, transportation and housing, support and grief, schooling, scholarships, gifts, Ronald McDonald houses, amongst other important information.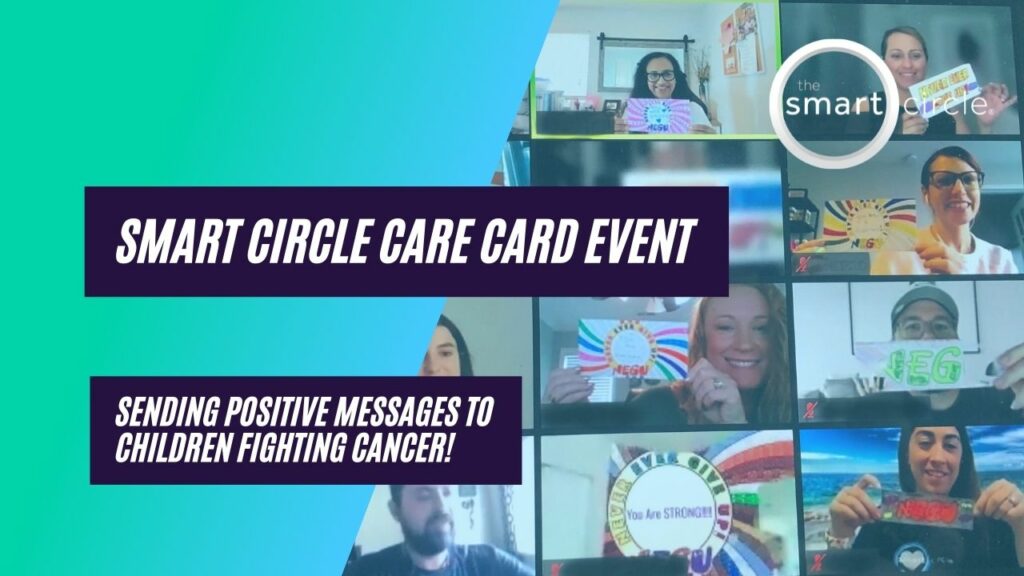 Why Does Smart Circle Believe in the Jessie Rees Foundation
?
The Jessie Rees Foundation is an initiative that is very close to us. Jessie Rees, who was processing challenging news and battling such a hard disease, chose to think about others and what she could do for them. In the same manner, we open our hearts and provide joy, hope, and empowerment to young kids going through difficult days. When they receive a Care Card filled with empowering messages and colorful images, it may bring a smile to their faces. When they play with their toys and games in their Joy Jars, they can forget about cancer for a few minutes and be a carefree kid again.
After hearing about Jessie Rees, we are motivated to help make sure her legacy lives on. Care cards and bookmarks are just one of the ways we plan to continue reaching out to children fighting cancer. Through the strong NEGU network of over 100 other local companies, we know we can make a difference in the lives of children receiving cancer treatment. Likewise, we seek to inspire other companies, teams, and individuals to join this network and provide children with bursts of joy. 
Smart Circle also gives back to the community in different ways. Click here to learn more about our current initiatives and how we make a difference.