Corporate Philanthropy! Whether raising charitable donations for a good cause or volunteering for a community project, corporate philanthropy initiatives can have enormous benefits for the business, the community, and the world.  Namely, the employees garner increased and improved employee engagement,  company reputation, competitive edge, employee retention, new talent attraction, and customer appeal.
In alignment with the inherent value of giving, many companies note that their donations or volunteer activities positively affect the supported causes. Furthermore, as employees' efforts make such a significant impact within the company, employees have been continuously inspired to give back to important causes outside of work.
Workers often state that their independent projects are incredibly meaningful to them as an individual and that passion was discovered or highlighted through work. Furthermore, they report that corporate Philanthropy provided them access and a way to approach giving in other ways. As a company that considers philanthropy a valuable endeavor, you may be interested in learning how to spark employees' interests in the same manner. So, without further ado, let's discuss the important ways companies inspire their employees to give back.
Participate in the Corporate Philanthropy Initiatives
One of the main reasons employees feel inspired by their company's charitable initiatives is that management considers the causes important too. Typically, a company displays this by actively participating in volunteer efforts with the employees, matching monetary donations or a monetary amount corresponding to volunteer hours, or combining the two. If employees understand that they are contributing to a unified goal, they are most likely to feel connected and obligated to contribute to the social community as a whole.
Involve the Whole Team
Since human beings are naturally social animals, collaborative efforts and teamwork are inherently motivational. When you involve many different company sectors in a common goal, including picking that charity initiative and staying committed to it over a specified period, employees will enjoy working together to achieve success. Furthermore, if the team actively volunteers in the community, they may form strong bonds and develop interpersonal skills with people from all walks of life. Considering this exciting social aspect to charity work, employees may be more inclined to pursue volunteer efforts outside of work.
Provide Meaningful Opportunity
It is vital to ensure that the company's philanthropy activities align with the corporate mission and values, such that employees feel like they understand the vision and goal of the projects. Likewise, it is key to allow employees to voice their opinion and choose projects that align with their values. For instance, companies can be easily accomplished by letting employees vote the corporate Philanthropy effort annually or letting individual employees pick from a small list of company efforts. In either case, employees will likely see themselves reflected in the activities; in turn, they will see reasons to seek further involvement in similar initiatives.
Highlight Knowledge or Skill
In the same vein, you can inspire employees to participate in their philanthropy projects by engaging their knowledge or skill. For example, if an employee is particularly excellent in a specific domain or subject, you may suggest mentorship programs. While you can integrate this opportunity right in the workday, this opportunity may persuade your employee coach, mentor, or teach outside of work. In addition, you may support their endeavors  as a company by providing spaces or resources for them to do so, if applicable.
Provide Time Off
When employees spend most of their time preparing for work or working, it can be difficult for them to find enough energy or time to dedicate to important activities, such as charitable efforts. Companies can encourage employees by providing flexible hours, paid time off to participate in humanitarian efforts, or dedicated days for community activities. For example, some companies have successfully given employees an hour of paid time off per hour spent performing charity work. If employees know that they will be receiving value from their charitable work, they are more inclined to act outside of work.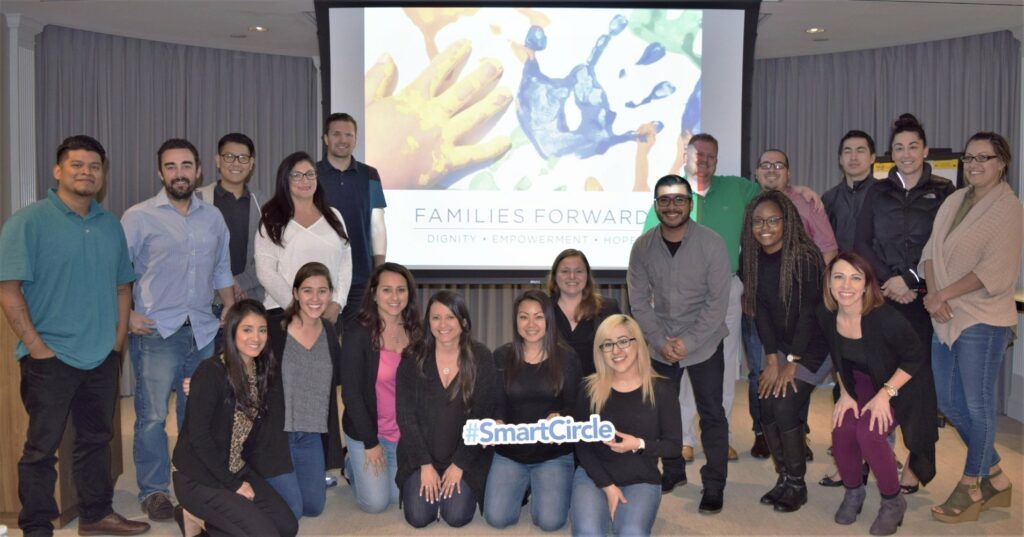 (Foodie Wars event for Families Forward – Smart Circle) 
Showcase Achievements
When employees put continuous effort into a corporate Philanthropy project, setting a challenging but attainable goal can be incredibly motivating, yet receiving updated milestones can fuel a natural urge to satisfy the main objective. It is also important to share the meaningful accomplishments and positive impacts on company-specific causes with employees. Impact can accomplish this with an illustration.  This may be written data of how many families they were able to assist by buying a certain number of personal care necessities, or it may be visual evidence of a flourishing community garden. However you showcase achievements, employees may be inspired by understanding how big of an impact their individual and collaborative efforts can make.
Offer Learning and Skill Development Opportunities
There is something to be said for the learning and skill development opportunities that corporate Philanthropy activities can provide. Volunteering in specific domains and fields can allow people to learn new things that are exciting and interesting or relevant to their work. In addition, many employees develop new interests, perspectives, or hobbies from volunteer initiatives. In this manner, employees may be influenced to develop or learn more in that specific field or even venture into other sectors. Companies can encourage this by offering a range of volunteer initiatives and even matching time spent towards certain philanthropy activities with work hours.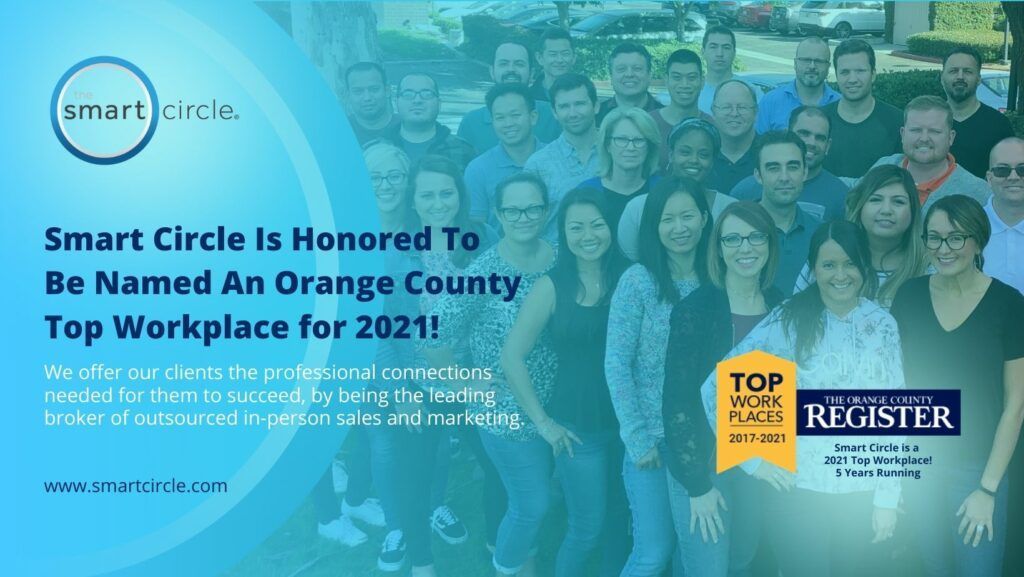 At Smart Circle, one of our core values is promoting good citizenship or inspiring our employees to make a positive difference in the community.  We encourage active participation in multiple projects such as creating gifts for women and children battling cancer, raising money for the local children's hospital, hosting toy drives for families in need, and collecting nutritious food for the local food pantry. Furthermore, we are proud to state that our employees often go above and beyond by assisting the community with their projects and individual goals.
Read More:
Best Strategies to Increase Employee Engagement
4 Ways Smart Circle Helps Increase Customer AcquisitionPh