Sales is a competitive sector, and staying ahead of the competition requires the most critical sales skills. In today's competitive world just learning about the product and going door to door or meeting consumers inside retailers is not going to cut it for you or the company you are working for. But what sort of sales skills do you really need? 
Sales skills are the proper traits and competencies that a salesperson relies on to assist consumers in completing purchases and resolving difficulties. Moreover, a productive salesperson necessitates a variety of communication skills, takes care of customers' contentment with their purchase, and involves general brand involvement.
Customers are looking for a satisfying shopping experience as well as great engagement. So what are you waiting for? If you are new to this sector, let's learn about the important skills you need to become a perfect salesperson. Without further ado, let's get right on with it.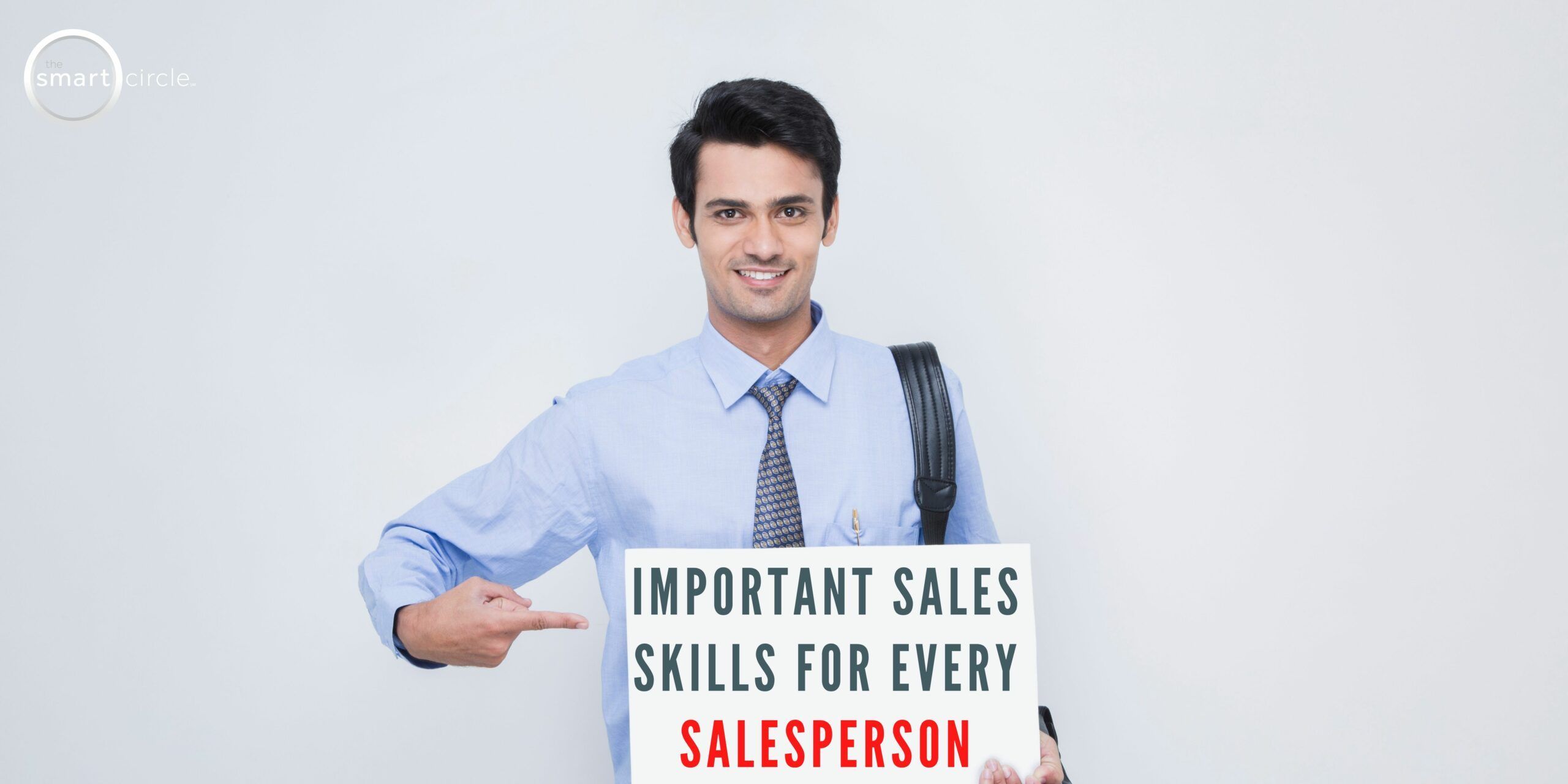 What are the Important Sales Skills for Every Salesperson?
Numerous textbooks, researches, and journals have sought to define the qualities of a high-performing salesperson, but no consensus has emerged. Many people agree on a few essential skills yet advocate a variety of skill sets and desirable attributes. Here is a list of a good variety of sales skills which you need to learn for becoming a salesperson-
Understanding Your Customers
When counseling consumers, it's critical that a sales person be confident and educated, but the importance of listening is often underestimated. Subjective biases, preconceptions, and judgments must be avoided at all costs. The reason is that your customer has a better knowledge regarding their requirements, and your job is to listen closely in order to grasp it.
Go for direct questions and recap the things you learned, which ensures perfect coherence. Another important skill of effective communication is to treat consumers with the same attention and respect you expect in a discussion, so they feel their needs are recognized.
Building Respectful Bonds with Customers
Whenever it concerns improving your customer support abilities, letting your personality shine is just as important. It will connect you to people and win their faith if you come across as genuine and appealing. So, make sure to build a mutual understanding with your customer so that they respect you equally and trust you. 
It's critical to establish a solid relationship with consumers in order to persuade them that you're the finest person to offer them an item. Perhaps there isn't any proper moment to demonstrate these abilities than at your interview session, which is the final sell. You're promoting your abilities, but you're also promoting your individuality.
Confidence
All through your profession, you'll face several disappointments from potential customers, necessitating a great deal of confidence, optimism, and perseverance. Confidence should never be confused with superiority.
It's critical to have unshakeable trust in yourself and the product you're presenting, even in the face of opposition and failure. For becoming successful, you must be able to persuade customers to believe in yourself and your goods.
Teamwork
Sales teams are seldom made up of a lone wolf. As a result, sales professionals must be able to align their own goals and processes with their team. They should perceive their team as positive reinforcement of their goals.
For group accomplishment, the majority of these responsibilities and results are interdependent. Meaning, every team member carries a specific responsibility towards the entire team goal.
Product Research
A competent salesperson should be knowledgeable concerning the product they are selling. The purpose of the product, its commercial worth, and the reason for its appeal to the target market. This proficiency stems from research, coaching sessions, and, lastly, questioning other salespeople and product specialists' queries.
Within a salesperson, deep expertise in the product may design successful sales proposals that showcase the appropriate product attributes. It trains you for any prospect's query, criticism, or subjective remark. This degree of competence and understanding distinguishes the top 1% of salespeople from the others.
Negotiation Skills 
You should anticipate responding to criticism, disagreements, and cancellations on a frequent basis in sales. Customers, colleagues, administration, and other stakeholders might all be involved in these occurrences.
Since disagreements might happen at any moment, salespeople must continue to practice and understand how to address criticisms and resolve disagreements in advance. A salesperson must learn to keep his head cool in tight situations and be able to convince others about their propositions.
Proper Time Management
We're all quite busy. Supervisors' spheres of influence are expanding and salespeople are under continuous stress to complete more transactions at a faster rate. The goal for representatives is to ensure they are maximizing their time, as well as their customers time.
Although payments are made and employed during the sales process, something far more valuable is traded and utilized along the way: time. Hence, the time of your customer is crucial. Yours is as well. Therefore, the capacity of a salesperson to manage time increases performance and financial efficiency, establishing the conditions for outstanding results.
Good Story Teller
Customers aren't just interested in learning about your service or product. Usually, competent salespeople understand it and include the service or product they're promoting into a wider conversation. Wherein the consumer gets to build a relationship with the salesperson and the product or service.
For instance, when a company purchases a phone system, they wouldn't actually like to acquire a telephone line. Rather, they would like to raise their wages and understand that a phone is a suitable tool for it and can relate to the salesperson's story about how a new phone system helped them with a new career path.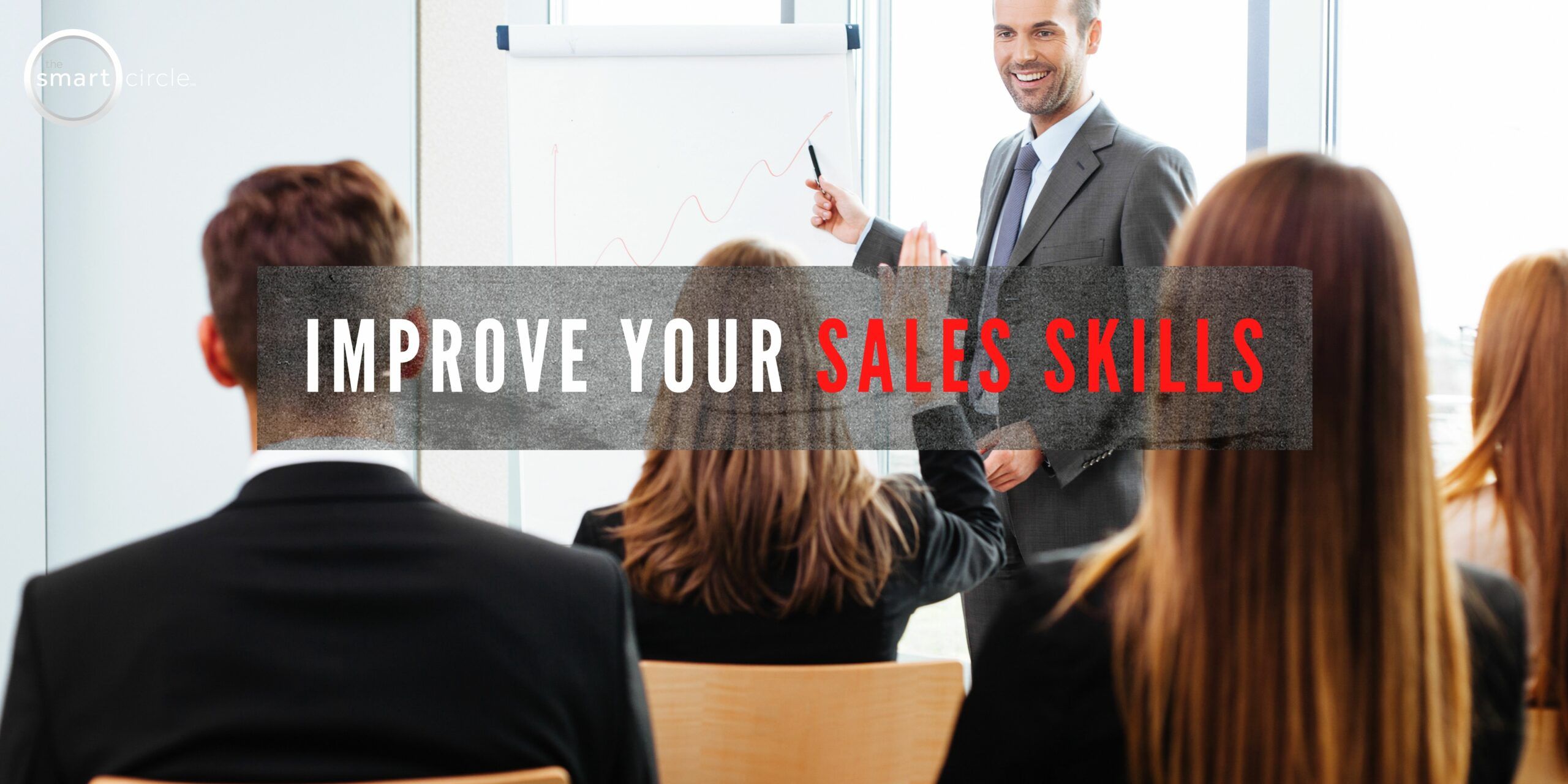 How to Improve Your Sales Skills?
It's critical to maintain your current abilities and stay updated as your sales process transitions. Undoubtedly, improving your sales skills has the potential to improve your sales. So, the salesperson needs to invest in their career advancement. Let's take a look at some of the ways you can improve your sales skills:
Knowledge:
When given a new product or service, do your research, look up any performance reports that are accessible, examine them, and quickly cite your results to demonstrate your competence and enthusiasm. Read articles or reviews about the product or service to be better prepared to respond to criticism or questions that a consumer might present to you.
Take Feedback: 
Listen and absorb feedback when it is given to you. It demonstrates that you appreciate opinions and gives a sense of validation. Accepting critical feedback is professional, and it can provide knowledge that you would otherwise overlook while self-evaluating.
Mimic Your Customers:
While talking about possibilities, try mimicking the same terminology and vocabulary that your customers do. Employ body language by mimicking their mannerisms to convey that your thoughts and goals are the same as theirs.
Always Try Improving:
Regardless if you are working effectively, you should establish objectives for yourself. Brief, concentrated targets will assist you in achieving your long-term goals while also impressing customers and superiors.
Never Be a Loner:
Try to develop a solid support network at your workplace by collaborating with coworkers. The odds of accomplishment increase whenever multiple sectors and individuals cooperate together for a common objective.
Keep Room for Extra Work:
Try volunteering for additional responsibilities at your workplace, especially if you really want to further your career. Moreover, it's good to accept praise for your achievements, but equally, accept your shortcomings and utilize them to develop.
Give Attention While Listening:
To fully understand the concept, pay attention to what everyone is saying. Keep extensive notes or jot down key messages. While they talk, you can react whenever it's your turn to talk. To demonstrate that you were paying attention, start by summarizing their main arguments. This aids in clarification.
Challenge Yourself with New Experiences:  
Remain receptive to new difficulties and view them as educational experiences and progress. To demonstrate a work ethic and your worth as a salesperson, constantly strive to improve and increase performance than ever before.
Conclusion
You must exhibit proficiency in a variety of fields to be a high-performing salesperson. Buyer involvement, engagement, and technology are just a few examples. The sales skills you'll need to achieve will be unique to your circumstances and how you use them.
A strong salesperson has compelling qualities and is able to interact effectively with a large group of individuals. Your commitment to continuous growth may assist you in increasing your sales skills and obtaining a long-lasting sales career.
Read more:
What is the difference between sales and marketing?
What is the importance of face-to-face marketing for future businesses?