Marketing Leader Adopts 17 Orange County-Based Families Through Laguna Relief & Resource Center's Adopt-A-Family Program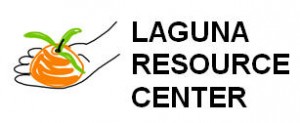 Smart Circle® International, the leader in referral-based marketing, has joined together with the Laguna Relief & Resource Center to bring joy to local families this holiday season. The company announced today that it has "adopted" 17 families in the Orange County area through the non-profit organization's annual Adopt-A-Family program. The company will provide all the necessities for a holiday celebration, including food, new clothing, personal items, and toys for the children. "The Resource Center is overwhelmed by Smart Circle's generosity and sense of community," said Andrew Siegenfeld, Chairman of the Laguna Relief & Resource Center.  "We are grateful to be partnering with an organization so dedicated to caring for its neighbors."

To support the initiative, Smart Circle will hold an in-house toy drive for employees at its headquarters in Foothill Ranch. Employees will be encouraged to donate toys and other gifts for the children throughout the month, with the goal of collecting 96 presents for the families. Smart Circle will supplement the employee contributions to ensure that each child in the adopted families receive at least two new toys or gifts.  Each family will also receive a $75 gift card to purchase groceries, and another $125 gift card to purchase clothing or personal items from a major retailer such as Wal-Mart.
Each year, the Laguna Relief & Resource Center in Laguna Beach, CA sponsors or supports an Adopt-A-Family program for low-income local families who live or work in Laguna Beach. Since 1993, the organization has brought those in need together with the network of resources and agencies available in the community. The organization provides food, clothing and services for families during tough financial times and natural disasters. In addition to the annual Adopt-A-Family program, the organization provides a year round food pantry and resource center for the homeless five days a week.
The families participating in this year's Adopt-A-Family were selected by volunteers at the food bank. As frequent visitors to the food bank, they were deemed by the volunteers as having the most need. The families matched with Smart Circle reside close to the company's headquarters in communities such as Lake Forest, Laguna Hills, and Mission Viejo.
Brooke Tyson, who is organizing the event for Smart Circle, said, "We feel it's important to give back to our local community. While many think Orange County is a bounty of excess, that is not the reality for everyone.  With the current state of the economy, many families who used to just barely get by are no longer able to make ends meet.  If we can help some of them give their families a Christmas they otherwise wouldn't have been able to have, we are thrilled to do so."
Smart Circle is dedicated to the communities and families it serves. The company provides generous contributions to local and national foundations throughout the year, and many of its employees are active volunteers and participants in local events and charities.

You can also find us on Facebook, Twitter, LinkedIn, and Instagram.